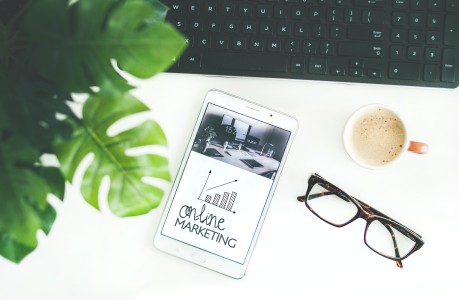 What is digital marketing?
Digital marketing is the advertising of products to connect with potential customers using online communication channels like emails, search engines, social media, websites, mobile applications, tv, radio and electronic devices.
The 7 big categories of digital marketing are:
Search engine optimization (SEO)
SEO is the technique of enhancing your online presence by improving the quality and quantity of site traffic to a website from search engines.
Search engine marketing (SEM)
SEM alludes to various methods & strategies an organization can use to increase traffic from search engine results pages (SERPS) to a site.
Content marketing
Content marketing is the form of advertising by creating, publishing relevant & distributing quality content to targeted audiences.
Social Media Marketing (SMM)
SMM refers to the process of promoting products & services via social media or social network. Such platforms are: Facebook, Instagram, Twitter, LinkedIn, Pinterest.
Pay-per-click advertising (PPC)
Pay-per-click is an online marketing model used to increase traffic to websites, in which an advertiser pays a fee each time when an ad is clicked.
Affiliate marketing
Affiliate Marketing is the process of earning revenue by promoting other company's products or services.
Email marketing
Email Marketing is the process of advertising your products & informing your customers about your new product, discount, giveaways by sending mails. This is the most effective & cost friendly method for promoting your product.
15+ Digital Marketing Tools:
Final Words:
Hope you enjoyed this article.
If you want more informative article just comment on the below section or mail at myinfoadda1@gmail.com
Read other blogs:
Best SEO Tools: Free & Paid Search Engine Optimization Services
10+ Best Article Rewriter & Article Spinner Tools (Free & Premium)